The basic PC administration is the first course in the Project Connect sequence. It covers the following topics: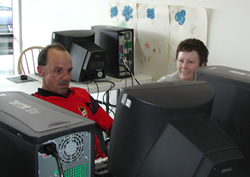 All the software used in these sessions is free or open, and is readily available on the Internet. The particular versions used can be found here.
If possible, we will schedule a follow-up visit in which we check how things are going once the machine is home. As a guide, we'll go through the following checklist.