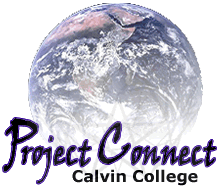 Project Connect @ Calvin College
Purpose and Goals
Project Connect provides basic computers and information literacy to people in the Grand Rapids area by offering low-cost technology training classes and computers for all participants. The training classes cover the basic administration and use of personal computers. The computers are used but good machines with basic hardware and software.
We are currently collaborating with the following community organizations:
Over the years, we have collaborated with a number of other organizations, including: GT Network, Centrepointe Church, Oakdale Neighbors, Noaber Foundation, and Calvin College (including the Alumni Association, Calvin @ Burton Heights, and the Calvin research fellowship program).
The classes are taught by faculty and students from the Calvin College Computer Science program in collaboration with our community partners. Contributing faculty include David Laverell, Fred Ferwerda and Keith Vander Linden. We're also grateful for suggestions from Russ Vander Mey, who directs a similar program. If you'd like to get involved, check out the following project prospectus.
The Course Content and the Computers
The content of the course depends somewhat on the interests of the students, but can include any of the following:
Basic Administration - Basic computer setup and administration, including the use of the internet, email and world-wide-web
Basic word processing
Basic spreadsheets
Intermediate spreadsheets
Basic presentation software
The software environment is typically based on either Microsoft Office or Open Office.
The computers provided in the introductory course are used, but functional machines that include basic hardware, but usually not modems, flash drives or printers. They have valid licenses for Microsoft Windows and any other systems software appropriate for the course, but usually not Microsoft Office. We typically can, however, find these additional hardware/software items at low cost.
Schedule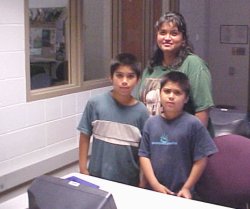 The next offerings of the course will be in May/June, 2007, at the following locations (tentatively):

For more information, please contact one of our community partners (listed above) or the Department of Computer Science (email: connect@calvin.edu, phone: 616-526-7163).


Last modified: Mon Mar 19 12:57:55 Eastern Daylight Time 2007