This course introduces students to the application of computing in a cross-cultural, Christian context. Following the model of a successful 2015 interim, students will travel to Chiang Mai, Thailand, and work with software engineers and linguists on the campus of Payap University – a key center for the development of software support tools for languages in Southeast Asia. Students will: develop support tools for cross-cultural, Christian work; participate in classroom sessions focused on cross-cultural computing and Thai culture; interact with local students from the English program; participate in Thai cultural events including visits to Buddhist temples, Thai cooking courses and Thai Christian church services.
Core: This course fulfills the

CCE

requirement.
Dates: January 4–24, 2018.
Estimated cost: $3600
Likely January weather: sunny, in the mid-80s ☼
Local outings we're considering: Elephant Conservation Center; Flight of the Gibbon
Prerequisite: Basic software development skills as evidenced by completion of CS 112 with a grade of C- or higher, or by permission of the instructors.
Email Keith VanderLinden if you have questions.
Application Process
To apply, please do the following:
Email Keith VanderLinden to express your interest.
On successful completion of your interview, complete Calvin's application process (more details to come for this off-campus interim…).
Applications will be assessed on a first-come-first-served basis.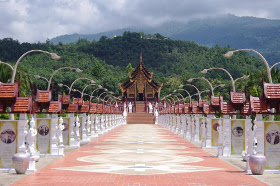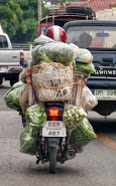 Photos by Bill Vriesma, Chris/Rebecca Hirt and Keith VanderLinden