CS 384 Perspectives on Computing
---
Welcome to CS384, Perspectives on Computing, at Calvin University.
Course Description: This course addresses social, ethical, legal and professional issues that arise in computer science from a Reformed, Christian perspective. Social issues concerning the computerization of society include privacy, security, the digital divide and changes in the way people receive information and relate with others. Ethical discussion starts with a survey of ethical theories and covers professional, ethical and legal issues in areas including intellectual property, privacy, liability and professional codes of conduct. In addition, some foundational issues are covered, including materialist vs. Christian view of what it means to be a person.
Prerequisite: last year of a computing-related program. Meets the integrative studies requirement.
Instructor: Dr. Derek Schuurman
Course Texts: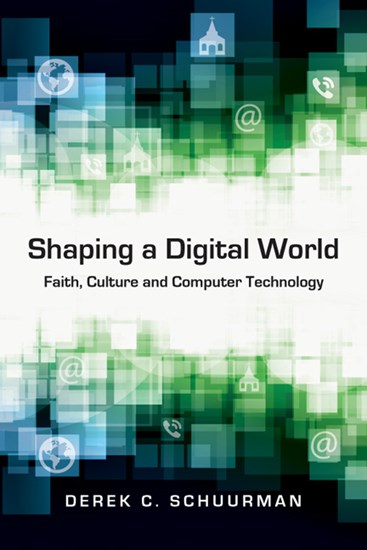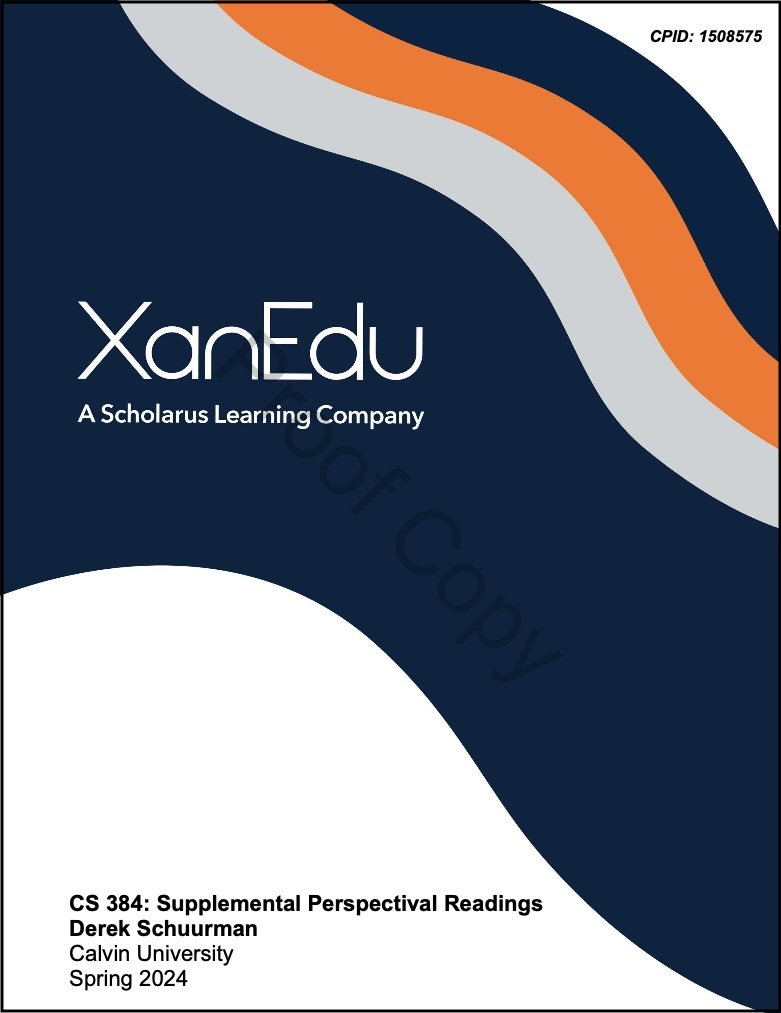 Motivating question:
Does the ancient Christian faith still have anything to say to a fast-paced modern world shaped by such technology? Tertullian, a father of early Christian literature, once posed the question, "What does Athens have to do with Jerusalem?" When it comes to computer technology, we might well ask, "What does Silicon Valley have to do with Jerusalem?" In a nutshell: what do bytes have to do with Christian beliefs? (Shaping a Digital World p. 11)
Course Outcomes
Upon successful completion of this course, a successful student will be able to:
articulate how a reformed Christian perspective informs the use and design of computer technology
explain how technology is not neutral, but value-laden
critically engage different perspectives of technology including instrumentalism, technological determinism, and technicism
discuss a variety of social, ethical, legal, theological and philosophical issues related to computer technology
demonstrate familiarity with professional codes of ethics and design norms for computing
express themselves clearly orally and succinctly in writing
Syllabus: CS384.pdf
---
Calvin > CS > 384
---
This page maintained by Derek C. Schuurman.