Bachelor of Computer Science (BCS)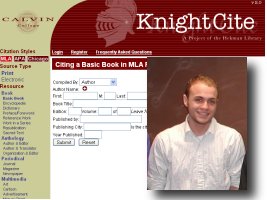 Calvin's Bachelor of Computer Science degree (BCS) is the more rigorous of our two CS degrees. It is designed for the student who wants a course of study that provides significant breadth and depth in computer science.
The BCS degree has been accredited by the Computing Accreditation Commission of the Accreditation Board for Engineering and Technology (ABET), a distinction we share with a small number of significant programs around the country (e.g., MIT and the University of Michigan).
To achieve its goals, the BCS requires more courses than the BA in CS. See our FAQ entry for more information on the distinction between the BCS and BA in CS.
Model Schedule
You can find the requirements for the BCS degree in your freshman year course catalog. The following course schedule provides a suggested framework for students pursuing the BCS degree, assuming that they have had some high school language and will do a senior project (instead of an internship). Any exemptions a student can bring from high school would increase the flexibility of this schedule.
Year
Fall
Interim
Spring
Freshman
Sophomore

MATH

256

CAS

101
core
PE core

Junior
Senior
Program Objectives and Assessment
A detailed specification of the program learning objectives and how they are assessed can be found at the department assessment plan.