Bachelor of Arts in Information Systems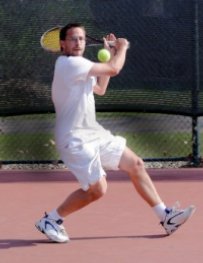 Information systems is the study of information technology and how it can be leveraged to bring value to an organization. Calvin offers a bachelor of arts (BA) degree in Information Systems. This degree is intended for the student whose primary interests are in information technology and management. It includes a selected mix of courses from information systems, computer science, and business.
Christian leadership is the foundation to the IS major. Team-building concepts are introduced early in the curriculum, followed by small group projects, and finally a significant class-sized project managed completely by students.
Model Schedule
You can find the requirements for the BA degree in information systems in your freshman year course catalog. The following course schedule provides a suggested framework for students pursuing this degree.
Year
Fall
Interim
Spring
Freshman
Sophomore
Junior

IS/CS elective

BUS

/

ECON

elective

Senior
Minor in Information Systems
The department also offers a minor program in information systems.
Program Objectives and Assessment
A detailed specification of the program learning objectives and how they are assessed can be found at the department assessment plan (login required).